LUKE CASE
Crafted to Perfection, Carried with Pride, Experience the Timeless Elegance of Leather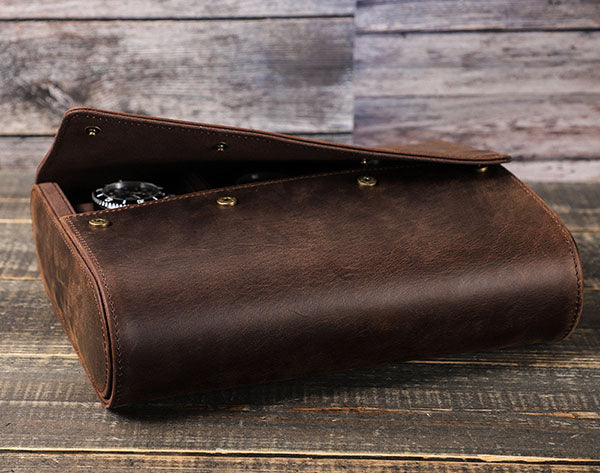 Our History
Founded in 2017 by Luke, who had a passion for leather and a desire to create something unique and beautiful. Starting out with leather watch cases, as well as other leather cases for electronic devices. Consequently, our brand name is Luke Case.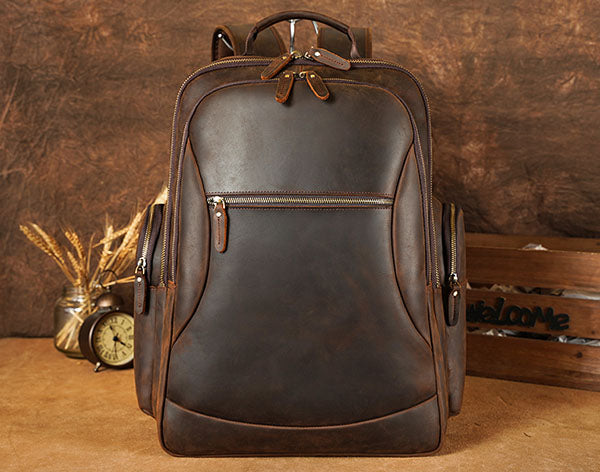 As Luke Case continued to grow, we expanded our product line to include leather backpacks, wallets, and duffel bags. Customers loved the stylish and functional designs and the luxurious feel of the leather.
But Luke Case didn't stop there. We continued to innovate, developing a series of non-leather backpacks that were both practical and fashionable. The travel backpacks, in particular, were a hit with customers who appreciated their durability and versatility. And the women's backpacks were a perfect blend of style and function, offering a chic and modern look that was perfect for everyday use.
Our Mission
Our mission is to offer great design and quality at an affordable price. At Luke Case, we believe that the things we carry with us should be beautiful, functional, and made to last. That's why we put so much care and attention into every product we make, using only the finest materials and the most skilled craftsmen. We're proud to be a part of the leather goods industry, and we're excited to continue growing and innovating for years to come.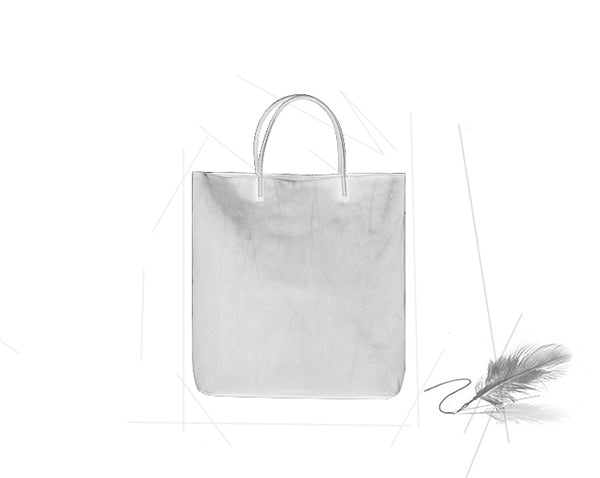 Our Designs
When it comes to designing our leather products, we focus on both form and function. Our bags are designed to be both practical and stylish, with a focus on durability and ease of use. We understand that a great bag should not only look good, but also be comfortable to carry and able to withstand the wear and tear of daily use.
One of our key design principles is simplicity. We believe that the best designs are those that are straightforward and uncluttered, with a focus on the essentials. This is reflected in our clean, minimalist aesthetic, which emphasizes the beauty of the leather itself. We offer a wide range of leather bag designs, including tote bags, backpacks, messenger bags, and more. Each design is carefully crafted with the same level of attention to detail and commitment to quality that defines our craft.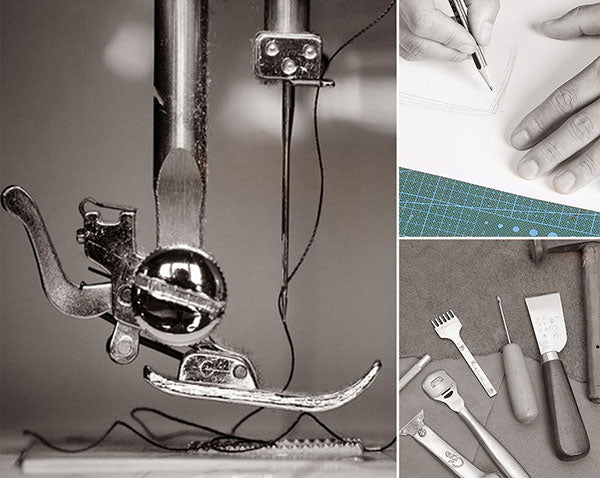 Our Craft
We are a team of skilled artisans who specialize in crafting high-quality leather products. We are passionate about our work, and take great pride in producing bags that are not only stylish and functional but also built to last.
Crafted by our skilled artisans - our craft involves meticulous attention to detail and a commitment to using only the finest materials.

We start by carefully selecting the highest quality leather hides and other materials, such as metal hardware and durable stitching thread.

We cut and shape the leather using precision tools and techniques, ensuring that each piece is crafted with care and precision.
Our goal is to create leather products that are not only beautiful but also built to last. We believe that a well-crafted leather bag is an investment that should last for years, the best products are those that are made with care and attention to detail, and we take great pride in the work that we do. If you're looking for a high-quality leather bag that will serve you well for years to come, we invite you to explore our collection and experience the beauty and craftsmanship that we bring to every piece.
Our Company
Hong Kong Company: Yiwu Qibang Import & Export Co., Ltd.
Company Address: Room 15, 11/F, China United Plaza, 1008 Tai Nan West Street, Lai Chi Kok, Kowloon, Hongkong
CN Company: Dongguan Luke Trading Co., Ltd.
Company Address: Room 501, Yijing Business Building, No.37 Shangyang Road, Chang'an Town, Dongguan City, Guangdong Province, CHINA