Corporate Gifts Ideas
Giving the right corporate gift will leave a lasting impression and help potential customers or long-standing clients to have a good impression of you and your business in the future. Do not let your employees or customers throw poor-quality corporate gifts in the bin.
CONTACT US GET 40% OFF
Corporate Gifts Ideas - Business Travel Backpacks
If your employees or clients need to travel frequently, travel backpacks are a great corporate gift. They are both practical and stylish, making them a versatile option for any recipient.
Our travel backpacks are unique backpacks with expandable capacity, they can be as a business travel backpack or a laptop work backpack, and people can be used daily. Imagine your employees or customers using this backpack for both work and travel, it will be considered as the most successful corporate gift.
Corporate Gifts Ideas - Computer Backpacks
If your company is engaged in Internet technology, a computer backpack is a practical and thoughtful corporate gift for your employees or clients. It's also a gift that can be used daily, reminding the recipient of your thoughtfulness and generosity.

A computer backpack can be customized with your company logo or a personalized message, making it a great way to promote your brand or show your appreciation to valued clients or employees. If you need to customize your company logo, please contact us at Email: wholesale@lukecase.com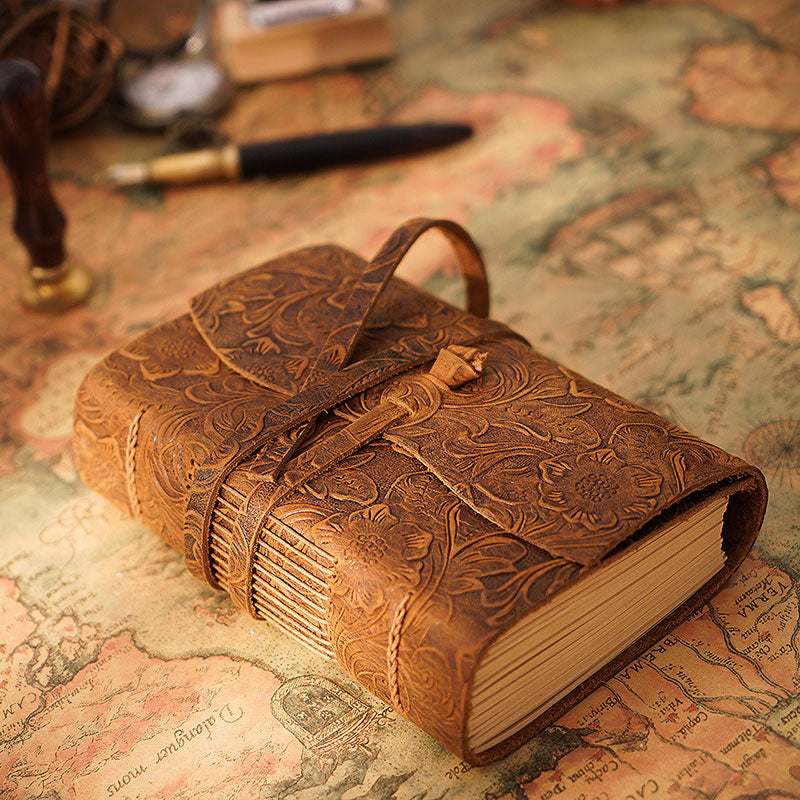 Vintage Artistic Flair Notebooks
Although notebooks are a frequently chosen option for corporate gifts, we highly suggest considering this unique treasure. It boasts a charmingly vintage artistic flair and is far more than a mere notebook; it is truly a masterpiece. With this notebook, employees can document their personal stories as well as those of the company. These tales can then be preserved on their bookshelves indefinitely, serving as cherished mementos throughout their lives.
View details
Unique Personalized Corporate Gifts
Our following products support the monogram "Your company name + Your employee name or Your client name"
These unique personalized corporate gifts are tailored to reflect the individuality of each recipient, as their names are artfully inscribed alongside your company's own. Such a thoughtful gesture is sure to inspire lasting loyalty and appreciation from your customers and employees alike.
Corporate Gifts Ideas - Leather Bags
A leather bag is a luxurious and practical gift that will be appreciated by anyone who receives it.
A leather bag is a durable and high-quality item that can last for a long time. By gifting it to employees, the company can ensure that the gift will be appreciated and utilized for years to come, which can lead to long-term loyalty and satisfaction among the recipients. Overall, a leather bag can be considered a successful gift choice for a company.

Printed Your Company Logo?
Contact us to request a quote
Contact email: wholesale@lukecase.com